Wes Johnson becomes the first player ever to score his first NBA basket and get his first poster of the day all in one play.  He did so by running the floor hard and skying over Luther Head for the one-handed slam.  Nicely done.  Honorable mentions to Josh McRoberts and Chris Kaveman (got himself on the propper side of the poster for once!)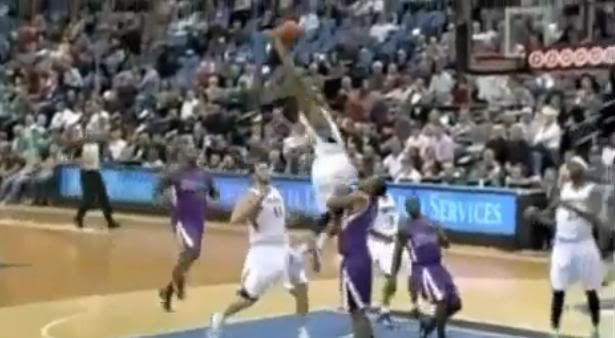 Dunk rating on the Starbury Nastiness Scale:

8/10 Starbury nasty faces.
Throwback Poster of the Day: How about some Dermarr Johnson?