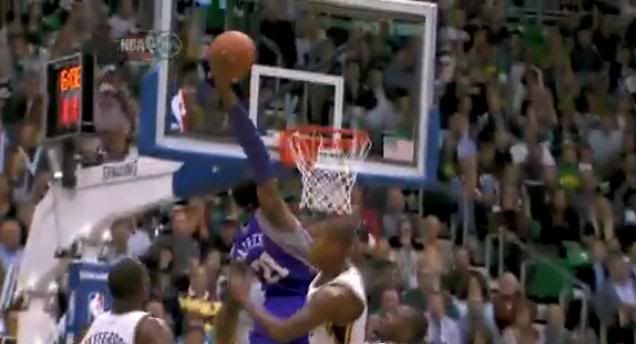 This was one of those plays where you could see it unfolding before it actually unfolded.  Steve Nash handling the rock, the high-flying Hakim Warrick rolling to the open spot just above the dotted circle, and a clear lane to the basket.  Two seconds later, BOOM!  Paul Millsap never even had a chance.  This dunk + 18/11 line from Warrick +  Suns victory in Utah… it's almost like Amare never left the desert. 
Dunk rating on the Starbury Nastiness Scale:

9/10 Starbury nasty faces.
Throwback poster of the day:  JR Smith in his Hornets days…